The fantastic illustration you see above is by the wonderful Elena Fox, and the creator of my puppets is the awesome Jeff Lewonczyk. Jeff created these puppets as props for my band Thunder & Sunshine. I wrote a song called Hoo Hoo Hoo, which is about an owl and a bunch of other animals (not pictured: the horse and the mouse), and thought it'd be fun for Sunny Beam (another T&S singer) and me to use the puppets at live shows, during the song. But the puppets soon took on lives of their own, and I quickly gave voices and distinct characters to five of them. I started using them as part of my solo gigs at bookstores, libraries, park shows, and even in my classes at A.C.T and Peartree Preschool. I thought it'd be fun to have a ghost puppet for Halloween-time, so I commissioned Jeff to make "Greta the Ghost". My puppets are always a part of my repertoire, and two of them- Bernie and Moonice- even have a duet on my solo album, All Together Now, called Hard to be Happy (a social/racial justice song). Not to mention: they all have interstitial skits on my album. Read more about each one, below!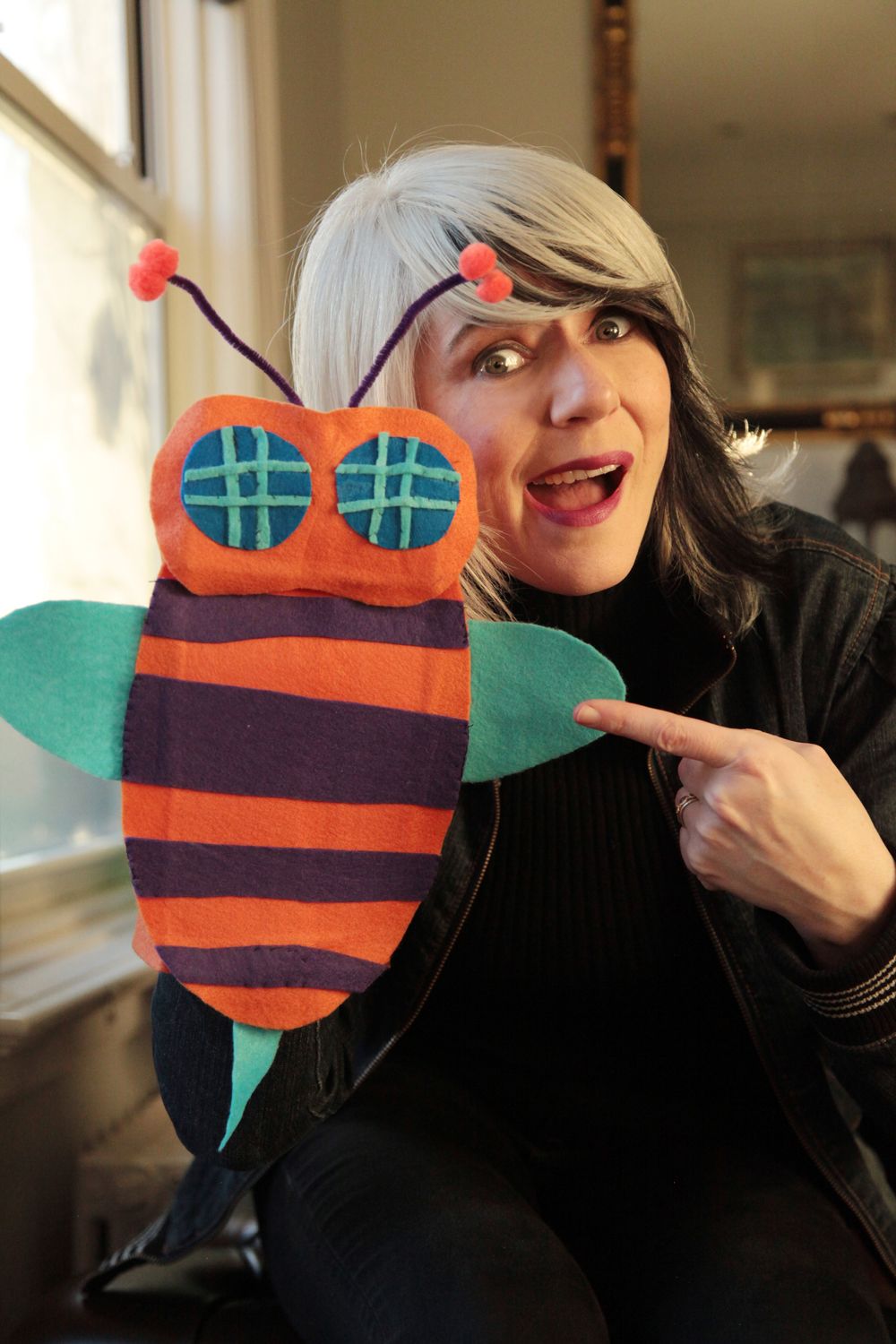 Bernie the Bee is from Bensonhurst, Brooklyn. He's a delightful and unusual bee, who doesn't particularly like flowers that much. He prefers anchovies! (Yes, the little tiny fish that come in a can that you can buy in the grocery store.) He loves to dance to the sound of a kazoo, and his favorite letter is the letter Z. In fact, he goes CRAZY dancing around to Esther's kazoo during the dance break in The Letter Z. He is also an advocate for environmental and social/racial justice. Did you know that bees pollinate much more than just flowers? They pollinate apples, cranberries, broccoli (can you believe it?!) and MORE! And they are on and off the endangered species list, so we gotta do what we can to protect them. Learn more about bees right here.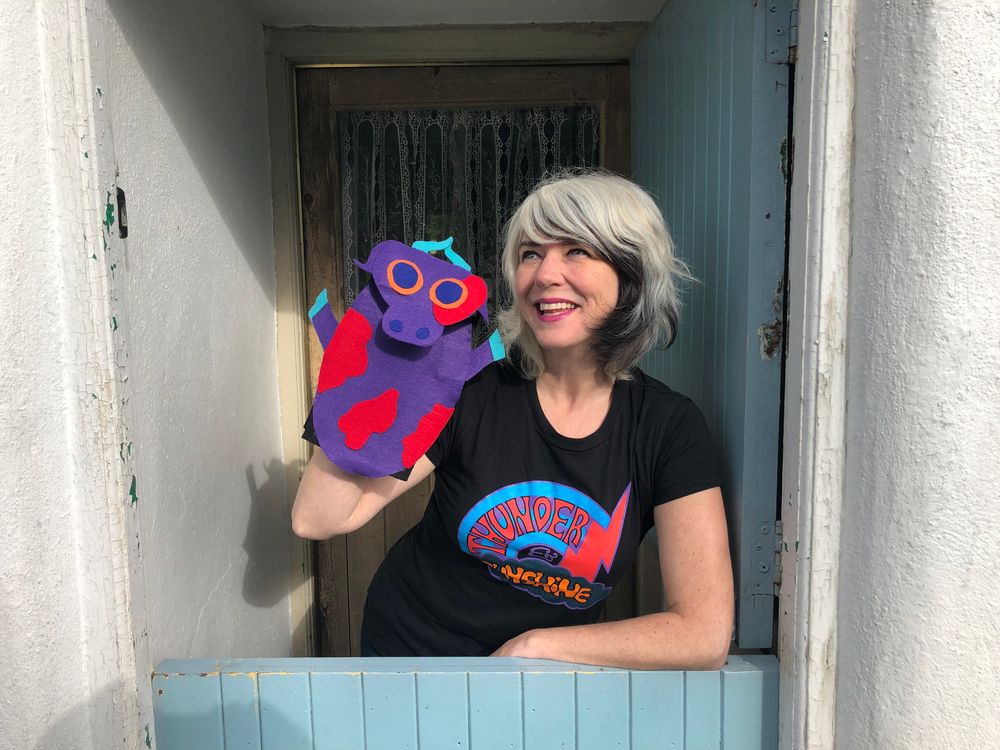 Moonice the Cow is from Bridgeton, New Jersey. She is a shy, but very sweet cow. Sometimes, she wakes up on the wrong side of the pasture (don't we all??). But MOOsic often shakes her out of a bad MOOd, especially singing Thunder & Sunshine's song, Believe in Change, with Esther. And she just loves it when kids shake their instruments and dance at Esther's shows and classes. She is the only purple and red cow in her pasture, and often, the other cows will make fun of her. Bernie and Esther have taught her to stand up for herself, and be proud of her beautiful colors. She's unique, and there's nothing wrong with being different. In fact: it should be celebrated. If we were all the same, how boring would life be? Moonice and Bernie have a duet on Esther's album (All Together Now, out on June 25th!) called Hard to be Happy. It's about empathy, and how hard it is to be happy when someone we know is sad. It's also about standing up for yourself, and others. Let's all make an effort to stand up for each other, and for social justice!