People are RAVING about Listen Lead Love!
Jooki Music & Stories Toys for Kids says: "Introduce your family to the unique and conversational music of Esther Crow. Her new album, Listen Lead Love, includes messages about life, crafted in a way kiddos can comprehend and appreciate." Read more HERE.
Diversify Our Parenting says: ""...creative and awesome. Full of meaningful climate songs" See Earth Day playlist pix HERE.
Electric Kids Music Blog says: "This album clearly demonstrates Esther's elevated position amongst the new wave of kindie artist, providing music with a message delivered with both substance and humour." Read more HERE.
 Kids Rhythm and Rock says: "Listen Lead Love isn't just the name of Esther's second album. It's also how she approaches life." Read more HERE.
Beppie Music says: "Esther Crow is kindie retro-rock royalty. Her new album, Listen Lead Love, is pure gold." Read more HERE.
Listen to Esther's Radioactive Kids Interview from April 29th HERE.
Read Esther's interview with Zack Greenburg HERE.
Great Press for Homemade Halloween!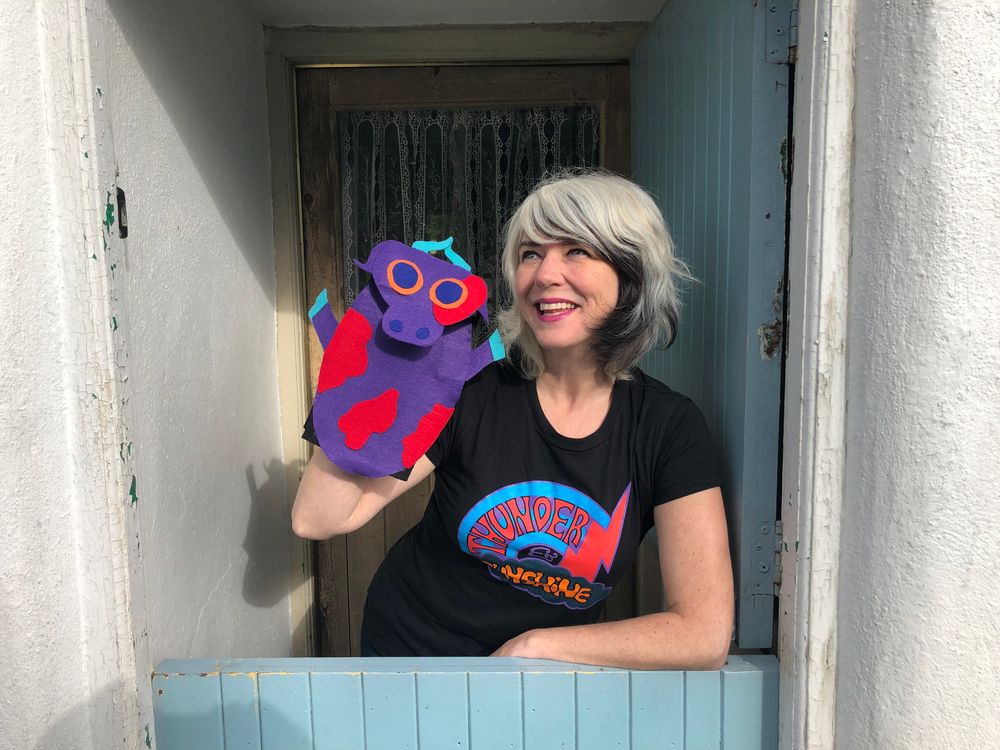 Interview with Benny Tee on Benny Asking People Questions