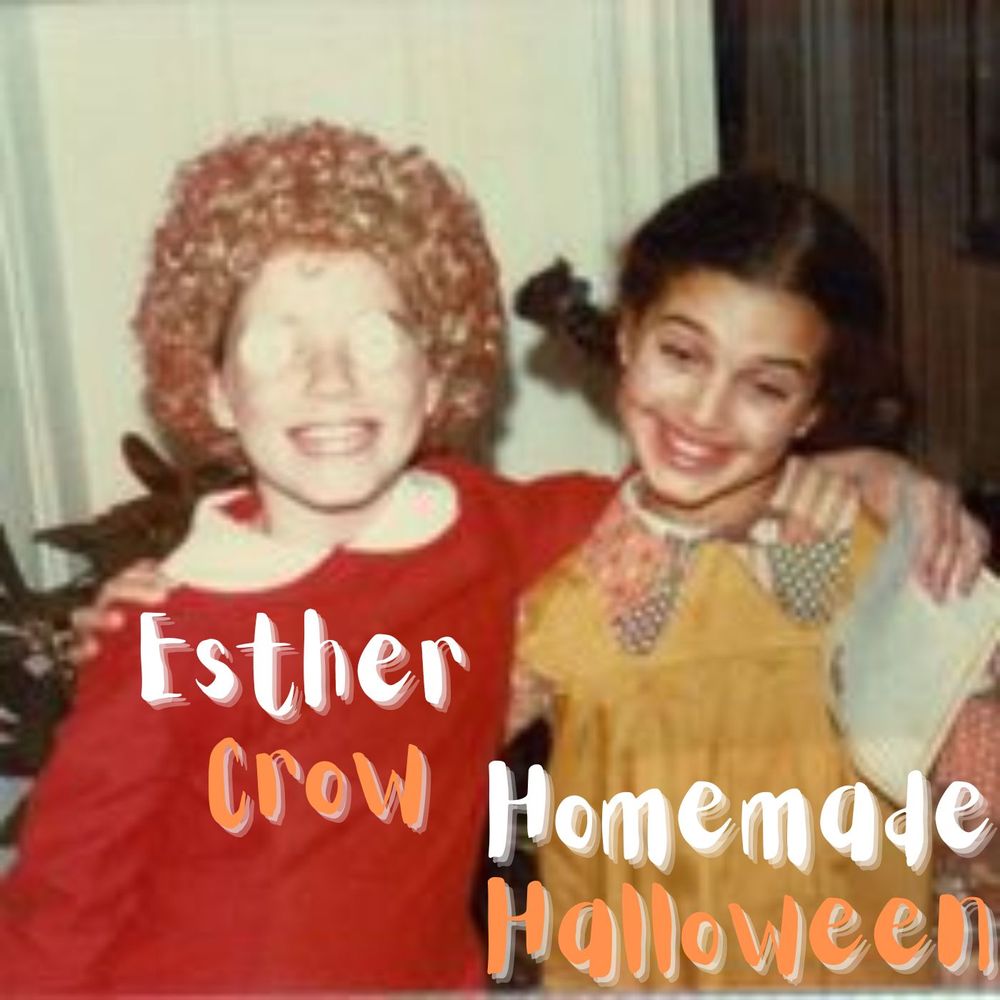 Add a tip to help fund my Halloween video!
I'm making a Halloween video in September and I'd be grateful for any donation you can give to help offset video recording, editing, costuming and makeup costs. Thanks, friends!
Enter the amount you wish to donate
Send Esther a picture of your kid (or yourself/parent/pet etc) in a HOMEMADE HALLOWEEN Costume by 9/24 to be in her NEXT VIDEO!
I have a new HALLOWEEN single coming out on September 30th, with a companion video to follow shortly thereafter, and I NEED YOUR HELP! Please send me any photos you have of you, your kids, your pets (or anyone else in your life!) wearing a HOMEMADE HALLOWEEN COSTUME and it may be featured in my video! I'm hoping to encourage kids (and their parents!) to use their imagination and MAKE THEIR OWN COSTUMES this Halloween! So come on and get CREATIVE while also promoting SUSTAINABILITY! Email: estcrow@gmail.com by Saturday, September 24th. Above is a funny photo of me as Little Orphan Annie (my mom wanted me to be cartoon Annie and forced me to wear white cloth circles over my eyes LOL. Now I'm glad she did!) with my BFF,  Claire, as Pippi Longstocking!  And here is a CUTE picture of my friend Ben as a subway car! His mama Karen crafted this out of a cardboard box for last Halloween! GENIUS!!
Check out my video for Stuff!
My New Single, Stuff!, Got a World Premiere Spin on WXPN's Kids Corner on March 23rd! DJ Kathy O'Connell Says: "I Love That Song!" Read the Review in GeekDad and Watch the Video!
Download Stuff! Below! Name Your Price and Support Kindie Artists! Says Little Miss Ann: "This is Your Best Song Yet! We Need More Kindie Women with Grit!"